prof. Ing. Mgr. Martin Lukeš, Ph.D.
Head of the Department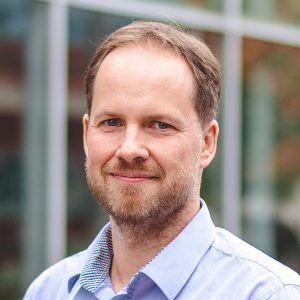 Email: martin.lukes@vse.cz
Office no: RB 450
Courses
Podnikání a zakládání nových firem (anglicky),
Metody výzkumu
Participation on research projects
| | |
| --- | --- |
| Period | Project |
| Since 2017 | OP VVV project "International mobility for the development of science at the University of Economics, Prague" – team leader |
| 2015 – 2018 | Since 2015 Erasmus + project SUPER "Start-Up Promotion for Entrepreneurial Resilience" – project leader |
| 2014 -2018 | 7. FP CUPESSE "Cultural Pathways to Economic Self-Sufficiency and Entrepreneurship: Family Values and Youth Unemployment in Europe" – principal investigator at University of Economics |
| 2013-2015 | Technology Agency of the Czech Republic research project "Research of current entrepreneurial activities in the Czech Republic, capturing their changes in the recent years and international comparison using GEM method" – project leader |
| 2012-2014 | UEP Internal Grant Agency project "Explaining the causes of success and failure in the process of start-up and early growth of new firms in the Czech Republic" – project leader |
| 2017 – 2019 | GACR project "Privately-held Firms with Multiple Owners: The Role of Family and Responsible Ownership" – project member |
| 2007-2010 | FP6 research project "Cultural and Innovation Dynamics – Explaining the uneven evolution of human knowledge." Co-leading Czech team and work package "National Culture and Innovation." – project member |
| 2006-2008 | GAČR research project "Success factors of non-profit organizations with an emphasis on the importance of volunteerism" – project member |
| 2005-2006 | VÚPSV research project "Risks of possible brain drain from the Czech Republic." – project member |
Selected publications
Books and chapters
Lukeš, M. (2017) Entrepreneurship Development in the Czech Republic. In: A. Sauka, A. Chepurenko. Entrepreneurship in Transition Economies: Diversity, Trends, and Perspectives, pp. 209-224. Cham : Springer.
Lukes, M., & Jakl, M. (2012) Podnikání v České republice. Prague: Oeconomica.
Lukes, M., & Laguna, M. (Eds.) (2010) Entrepreneurship: A Psychological Approach. Prague: Oeconomica.
Novotny, J., & Lukes, M. (Eds.) (2009) Success Factors and Volunteerism in the Nonprofit Organizations in the Czech Republic. Prague: Oeconomica.
Moriano, J.A., Gorgievski, M., & Lukes, M. (Eds.) (2008) Teaching Psychology of Entrepreneurship: Perspectives from Six European Countries. Madrid: UNED.
Stephan, U., Lukes, M., Dej, D., & Richter, P.G. (2007) Attitudes towards and Perceptions of Entrepreneurs in Central Eastern Europe (Poland, the Czech Republic, East-Germany), pp. 173-191. In G. Zheng, K. Leung, & J. Adair (Eds) Perspectives and Progress in Contemporary Cross-Cultural Psychology. Beijing: China Light Industry Press.
Lukes, M., & Novy, I. (Eds.) (2005) Psychologie podnikání. [Psychology of Entrepreneurship.] Prague: Management Press.
Papers
Lukeš, M., Feldmann, M., & Vegetti, F. (2019). Work values and the value of work: Different implications for young adults' self-employment in Europe. The Annals of the American Academy of Political and Social Science, 682(1), 156–171. 
Vich, Marek, Lukeš, Martin (forthcoming) Development of mindfulness in relational context: Construction and validation of Relational Mindfulness Training (RMT). Československá psychologie.
Lukeš, Martin, Stephan, Ute (2017) Measuring employee innovation: A review of existing scales and the development of the innovative behavior and innovation support inventories across cultures. International Journal of Entrepreneurial Behavior & Research, 23(1), 136-158.
Dvouletý, Ondřej, Lukeš, Martin (2016) Review of empirical studies on self-employment out of unemployment: Do self-employment policies make a positive impact? International Review of Entrepreneurship, 14(3): 361-376.
Lukeš, Martin, Zouhar, Jan (2016) The causes of early-stage entrepreneurial discontinuance. Prague Economic Papers, 25(1): 19-36.
Lukeš, Martin (2013) Výzkum podnikatelské self-efficacy v České republice. Psychologie pro praxi, 48(3-4): 35-48.
Lukeš, Martin, Zouhar, Jan (2013) No experience? No problem – it's all about yourself: Factors influencing nascent entrepreneurship outcomes. Ekonomický časopis, 61(9): 934-950.
Lukeš, Martin, Zouhar, Jan, Jakl, Martina, Očko, Petr (2013) Faktory ovlivňující vstup do podnikání: začínající podnikatelé v České republice. Politická ekonomie, 61(2): 229-247.
Lukeš, Martin (2013) Entrepreneurs as innovators: A multi-country study on entrepreneurs' innovative behaviour. Prague Economic Papers, 22(1): 72-84.
Lukes, M., & Stephan, U. (2012) Nonprofit leaders and for-profit entrepreneurs: Similar people with different motivation. Ceskoslovenska psychologie, 56(1): 41-55.
Lukes, M. (2012) Supporting entrepreneurial behaviour and innovation in organizations. Central European Business Review, 1(2): 29-36.
Bürger, J., Lukes, M., & Sindelarova, H. (2006) Interpersonal trust in German-Czech work relations: Mutual expectations and suggestions for improvement. Journal of Organizational Transformation and Social Change. 3(2): 173-199.
Jarosova, E., Lukes, M., & Winn, J. (2005) Launching Experiential Learning and Case Method Based Approaches in Czech Business Classes. International Journal of Case Method Research & Application. 17(4): 515-521.
Stephan, U., Lukeš, M., Dej, D., & Richter, P.G. (2005) Werden Unternehmer in Polen, Tschechien und Deutschland gleich wahrgenommen? – Kulturunterschiede im Unternehmerbild. Wirtschaftspsychologie. 2, p. 99-108.