Meet the Proptech Stars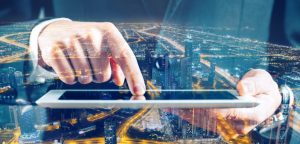 Don't miss Meet the Proptech Stars: a discussion with two successful graduates who have earned tens of millions to develop their start-ups worldwide in the fast-paced proptech industry. What was their business story, what they saw growth opportunities in the industry and much more.
Tuesday 19th November 2019 at 7.45 – 9.15 pm  in room RB 101
Speakers:
Lukáš Balík co-founder and CEO of Spaceflow
Max Verteletskyi co-founder and CEO of Spaceti
More about proptech industry.. watch the video.
Please register your participation via the contact form below, the capacity of the event is limited.
The event is organized within the ESF OP VVV "Rozvoj vzdělávací a dalších činností a podpora kvality na VŠE v Praze".