doc. Ing. Ondřej Dvouletý, Ph.D., MSc.
Associate Professor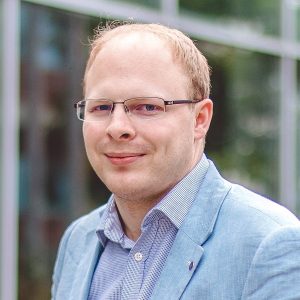 Email: ondrej.dvoulety@vse.cz
Office no: RB 453
LinkedIn profile, Publons profile, Research Gate profile, Google Scholar profile, ORCID
Specialisation
Determinants of Entrepreneurship and Self-employment
Entrepreneurial Activity
Entrepreneurship and SME Policies
Entrepreneurship Policy Evaluation
Economics of Entrepreneurship
Heterogeneity of Self-employment
Courses
Foundations of Entrepreneurship
Research Methods
Management of Research and Development (R&D)
Participation on research projects
Curriculum Vitae
Ondřej Dvouletý has obtained master´s degree in economic policy at the Prague University of Economics and Business and master´s degree in entrepreneurship at Linnaeus University in Sweden. He is currently working at the Department of Entrepreneurship, the Prague University of Economics and Business, where he also accomplished his doctoral studies. Ondřej´s research is dedicated to the investigation of entrepreneurial activity, effects of public entrepreneurship and self-employment policies and entrepreneurial economics. He is involved in various international projects and he also actively contributes to the development of the academic community.
Membership in the editorial boards of peer-reviewed journals
Publications
https://www.researchgate.net/profile/Ondrej_Dvoulety
Selected Publications
Memberships
Awards
Faculty of Business Administration, Prague University of Economics and Business, Dean´s Award for the Best Academic Article (2021)
Outstanding Paper Award (Emerald), Journal: Journal of Entrepreneurship in Emerging Economies (2020)
Faculty of Business Administration, Prague University of Economics and Business, Dean´s Award for the Best Academic Article (2019)
University of Finance and Administration, Rector´s Award for the high-quality applied research contribution (2019)
Outstanding Reviewer Award (Emerald), Journal: Journal of Entrepreneurship in Emerging Economies (2019)
Outstanding Reviewer Award (Elsevier), Journal: Evaluation and Program Planning (2019)
Faculty of Business Administration, Prague University of Economics and Business, Dean´s Award for the Best Academic Article (2018)
Prague University of Economics and Business, Rector´s Award for the Best Academic Article (2018)
Faculty of Business Administration, Prague University of Economics and Business, Dean´s Award for the Best Publication of Ph.D. Students (2017)
Prague University of Economics and Business, Rector´s Award for the Best Publication of Ph.D. Students (2017)
Josef Hlávka Award (2017)
Professor MUDr. Jan Janský´s Silver Medal (2016)
Professor MUDr. Jan Janský´s Bronze Medal (2012)